The Australian, New Zealand and Asian Creative  Arts Therapies Association (ANZACATA) defines art therapy as…
"an experiential psychotherapeutic approach utilising many creative modalities within a therapeutic relationship with a trained therapist. It is holistic – attending to emotional, cognitive, physical and spiritual well-being – and aligns well with indigenous models of health and well-being. "
Art therapy can:
effectively address trauma and emotional and physical dysregulation

increase resilience by improving the sense of agency and self-understanding through the ability to express feelings symbolically

give new perspectives on oneself and on one's world view, which is essential in the recovery process

connect us with a sense of meaning and also a means of communicating this to others

provide a supportive space for participants to 'try on' and practise new behaviours

help those who have limited choices in their life to use the safe space of the therapeutic environment to learn to tolerate the uncertainty of the unknown, and to become more comfortable to be able to improvise and open up new possibilities in their lives
Source: ANZACATA website
Art therapists can help you:
to express feelings that may be difficult to verbalise
to explore your imagination and creativity
to develop healthy coping skills and focus
to improve self-esteem and confidence
to increase communication skills
to share in a safe nurturing environment
to improve motor skills and physical co-ordination
to identify blocks to emotional expression and personal growth.
Source: Allied Health Professionals Australia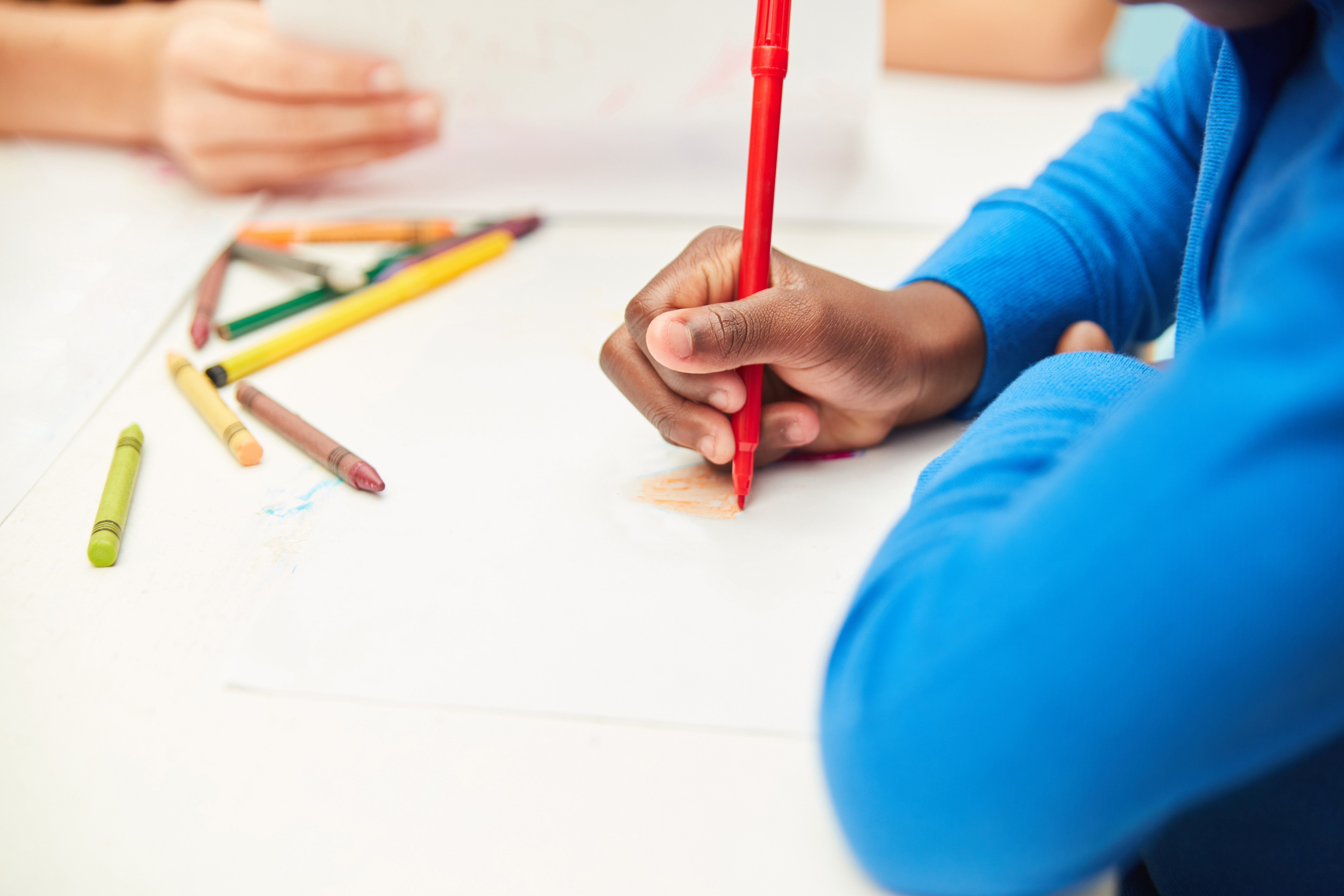 What Does Art Therapy Look Like?
Art Therapy sessions follow your individual interests and abilities to reach your identified goals. No art making skills are necessary.
Sessions can look very varied. Some people want to work on a certain project that is of interest to them, while others are engaged better by experimentation with sensory materials – squishing, splatting, scribbling and running fingers through textures. Your art therapist will sometimes co-create with you, and demonstrate playfully how to engage with the materials.
While engaging in art making, and when your hands are busy, you may find it easier to open up and tell your story. Our registered art therapist, Katishe Grudnoff, has many ways of supporting a playful, experimental approach to art making that decreases the anxiety of creating something that is "beautiful" and "perfect". It is all about the process not the end product.
If you are working with other health professionals we are happy to liaise with them to provide an integrated approach. If you have an NDIS plan, we will take into account your broader goals.
Individual sessions for art therapy can be funded through your NDIS plan and as a registered provider we would be happy to talk with your planner about your needs. For more information about NDIS, click here.
At Newcastle Music Therapy's practice in Warners Bay we have purpose built rooms for both individual and group music and art therapy sessions. We can help you choose which services will suit you best.
Please get in touch to discuss this further.
Who Comes to Art Therapy?
Art therapists are trained to work with people of all ages. Many people we work with have a medical diagnosis, but not all. Some people are recovering from an injury or living with mental health issues. 
Some examples of goals for art therapy can be: increasing emotion regulation skills, improving social skills, expressing difficult feelings non-verbally, increasing self-awareness and communication skills.
Our art therapist, Katishe, has extensive experience in both mental health and disabilities and is especially passionate about supporting people with disabilities to who struggle with their mental health and find verbal therapies difficult. Katishe is confident working with people who are highly anxious and non-verbal.
But I'm Not Creative!
No artistic skill or knowledge is needed to benefit from art therapy. It's the art therapist's job to help you tap in to "your" creativity. 
No two people are the same so every session is different and is tailored to you.  Whatever we do, it'll be about you and the art making. So don't worry, you don't need to have any previous experience as a artist or a "creative" personality. Just come along as you!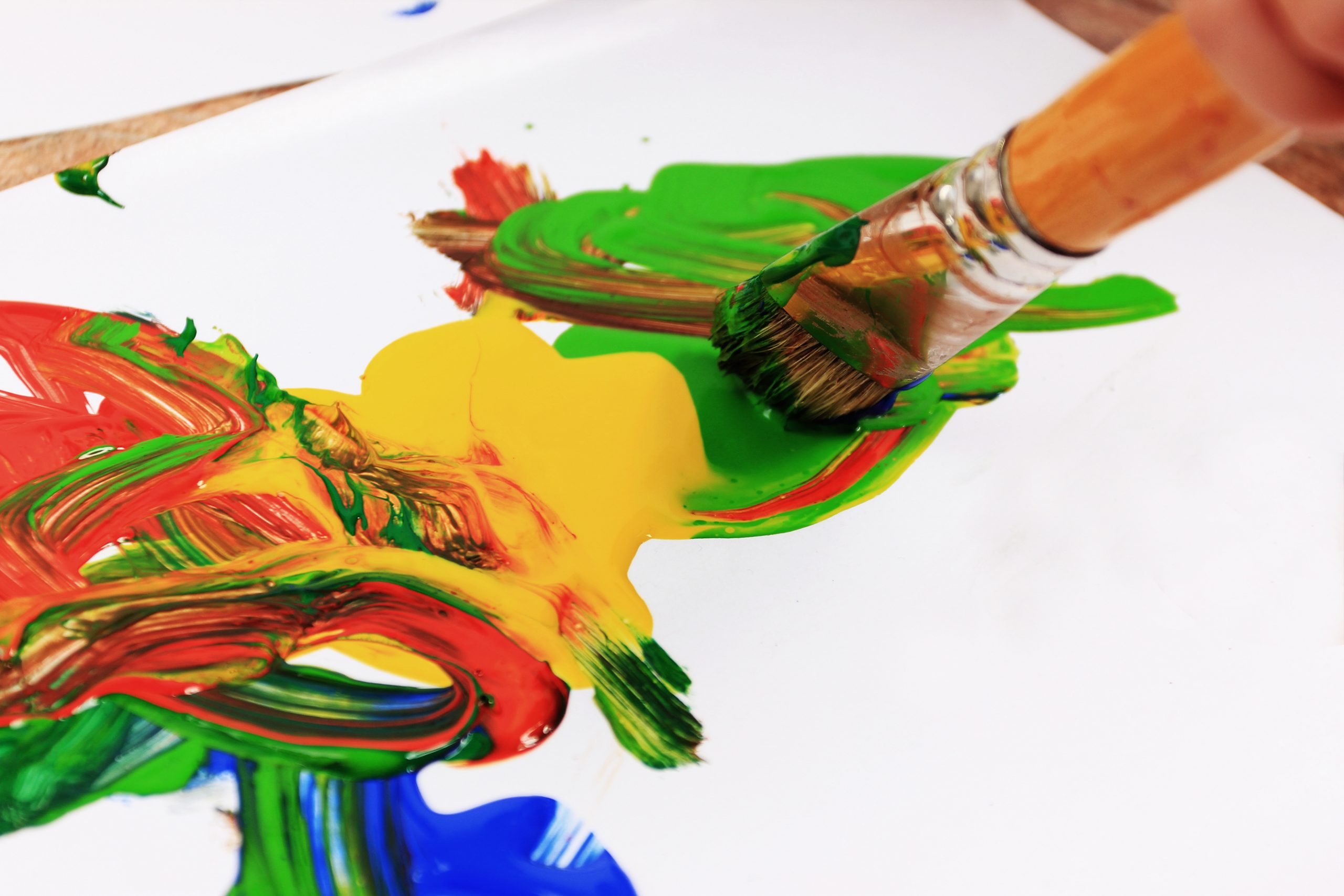 Our Address
16/363 Hillsborough Road
Warners Bay NSW 2282