The Australian Music Therapy Association defines music therapy as…
"the intentional use of music to support people to improve their health, functioning and wellbeing. It is a research-based practice and profession by a university-trained professional who is registered with the Australian Music Therapy Association Inc. Registered music therapists (RMT) draw on an extensive body of research and are bound by a code of ethics that informs their practice."
Music therapy has been shown to:
Support Development
Increase Engagement & Participation
Promote wellness through managing anxiety and stress, alleviating pain
and promoting relaxation
Improve physical, cognitive, communication (both verbal and non-verbal),
self-expression and social skills
Support Learning
Support Sensory Processing and Develop Self-Regulation
Enhance Memory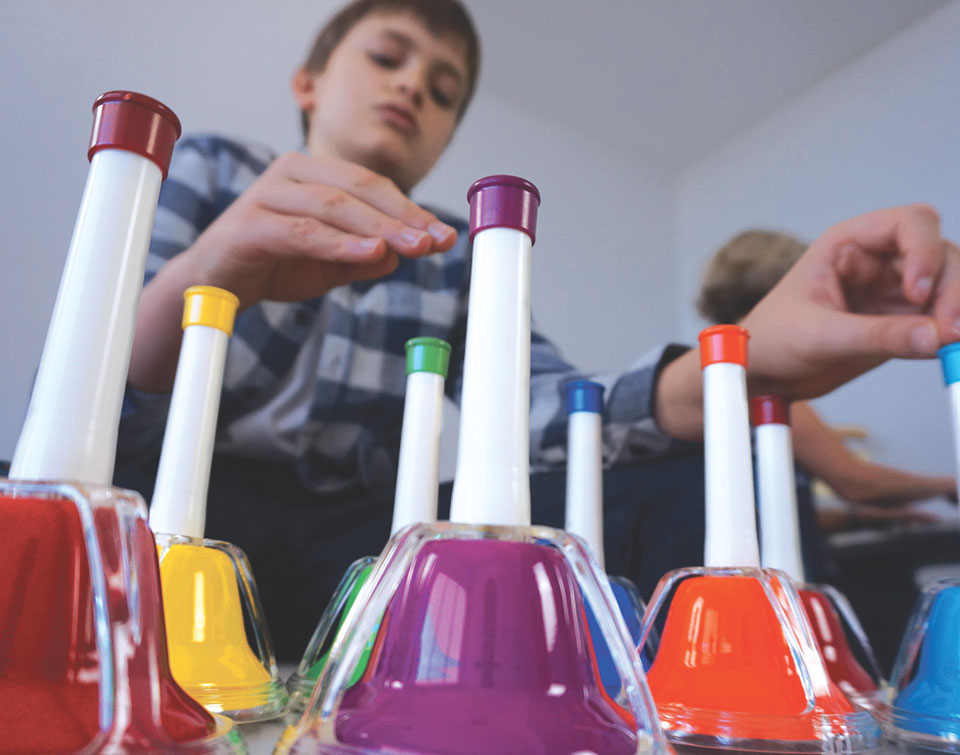 What Does Music Therapy Look Like
Music therapy will look and sound differently for everyone. Usually the music therapist will meet with you, to get to know you through talking and playing music together and to work out what areas you want to focus on in music therapy and what activities will best suit you. Once this assessment is done the music therapist will tailor the sessions to your specific needs.
In a music therapy session you might spend some time talking and some time making music through singing or playing instruments. Sometimes you will move or dance to music, and sometimes you will listen to music. Often you will work on activities across several sessions, sometimes you will just do something once. Music therapy sessions are flexible and can be adapted to meet your needs on any particular day, as well as focus on what is going to benefit you over the long term.
Our Music Therapy Activities
A music therapy session can include the following activities:
Active music making through singing, vocalising, drumming and instrument playing
Both structured and unstructured music activities
Practicing social skills such as listening, turn taking, sharing, being listened to, following instructions and leading interactions
Opportunities for self-expression and creativity
Singing and playing familiar music
Improvising music, or making it up in the moment
Opportunities for extending and exploring communication skills
Movement to music
Music listening
Discussions about music
Song writing
Exploring your own responses to music
Relaxation and fun!
At Newcastle Music Therapy in Warners Bay we have purpose built rooms for both individual and group music therapy sessions. We can help you choose which services will suit you best.
Please get in touch to discuss this further.
Who Comes to Music Therapy?
Music therapists are trained to work with people of all ages. Usually people seeking music therapy like music and are interested in how it could help them. Some people already have a lot of musical experience, some have no experience at all. Many people we work with have a medical diagnosis, but not all. Some people are recovering from an injury or living with mental health issues. Music therapy provides a safe, non-judgmental space to begin exploring and owning your voice, and finding 'your music'.
But I'm Not Musical!
Music therapists believe that everyone is musical. We all have a heart that beats to a rhythm, we all have a story that is our song. No skill or knowledge is needed to benefit from music therapy. It's the music therapist's job to help you tap in to "your" music. It's about finding the music in you!
No two people are the same so every session is different and is tailored to you. We might sing, we might play instruments, we might listen to your favourite music and talk about what it means to you. Whatever we do, it'll be about you and the music. So don't worry, you don't need to have any previous experience as a musician. Just come along as you.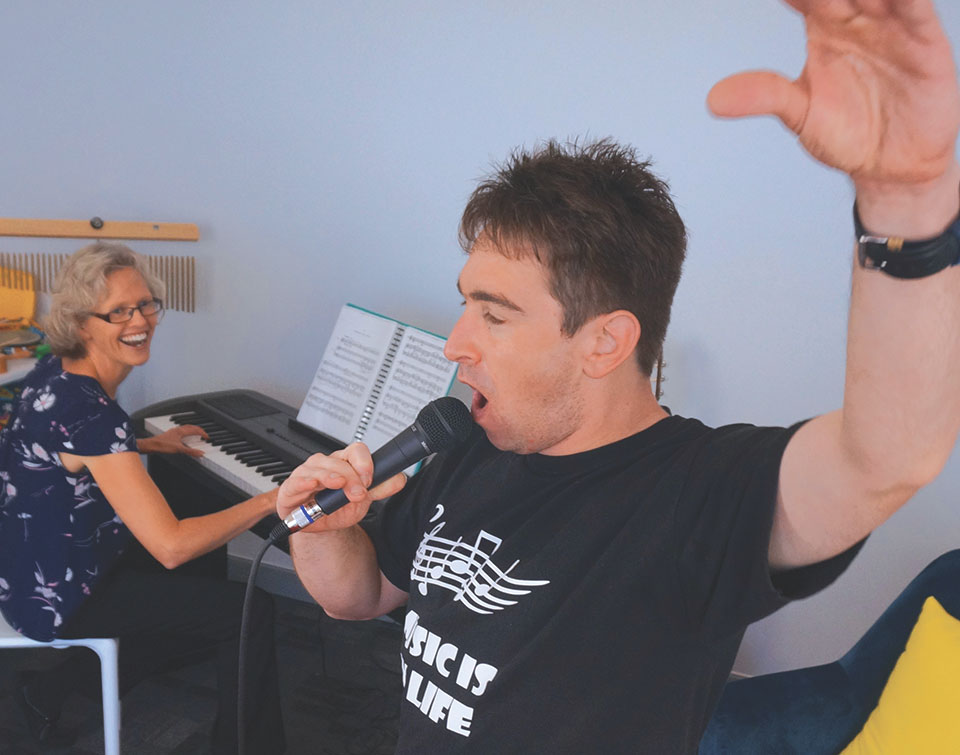 Our Address
16/363 Hillsborough Road
Warners Bay NSW 2282